Versatile management solutions for your private jet
BHS Aviation provides full aircraft management services for your private jet, allowing you to focus on flying. We ensure that your aircraft is operated safely in accordance with the extremely complex national and international regulatory requirements, as well as profitably.
Before and during the procurement process, we support you in the comprehensive selection of a suitable aircraft and are able to recommend technically necessary and optional features. Ultimately, we ensure the acceptance of your aircraft. Our internal and external experts with many years of specific professional experience are also available to assist you with registration, import issues, traffic rights, private or commercial use within our AOC.
As a private owner you have to comply with extensive and complex regulations. We take care of all necessary operational and technical details such as employment contracts, pilot training, mission planning, financial control, maintenance and much more.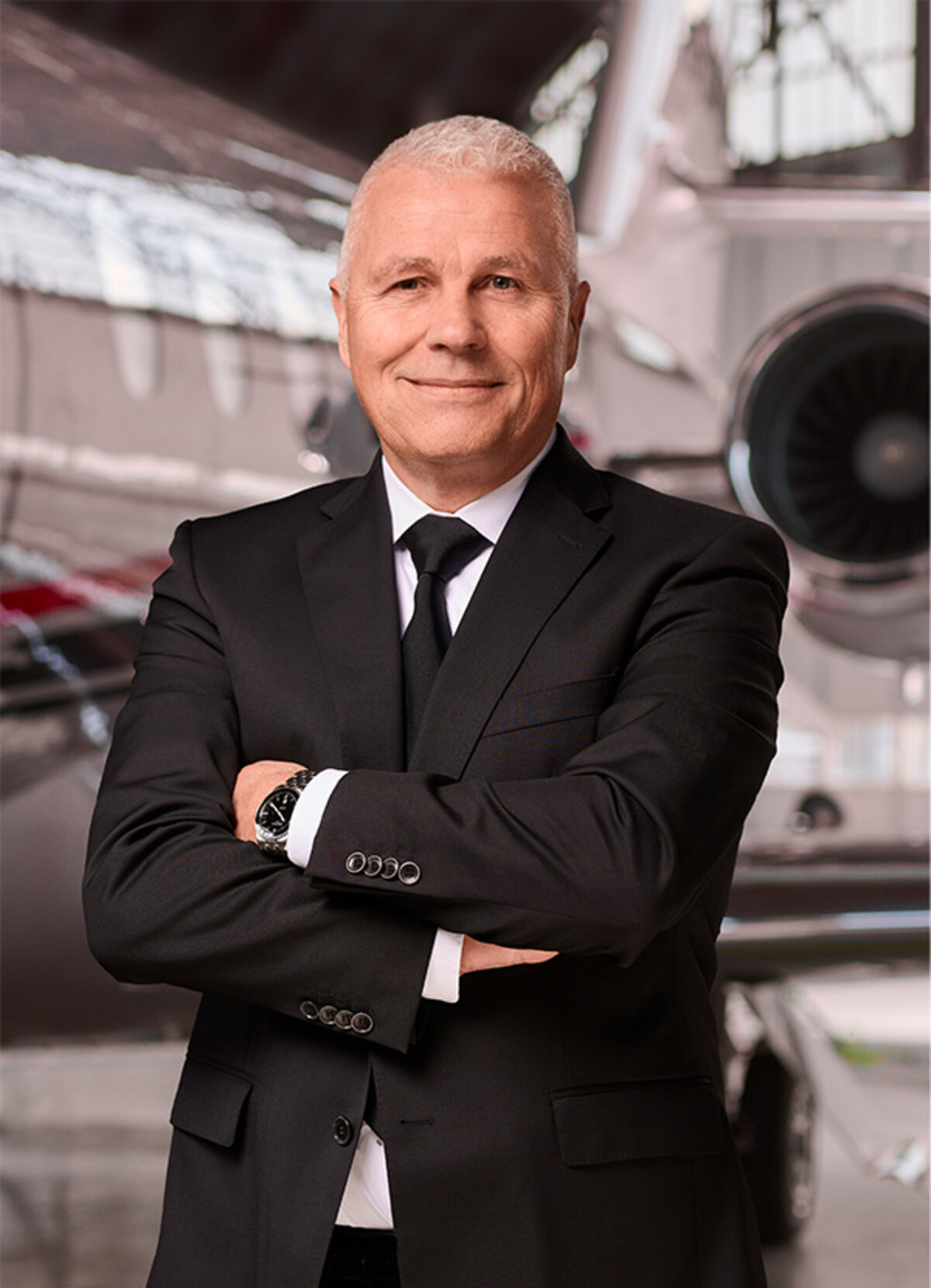 Your BHS Aviation benefits at a glance
Highest safety standards
Modern, customer-oriented 24/7 service
Optimal value protection of your private jet
Many years of experience in maintaining various types of aircraft
Experienced and well-trained staff on the ground and in the air
Savings potentials in insurance, fuel purchase and crew deployment
If desired, we offer commercial chartering of your jet.
Our Services
Aircraft selection: Whether as a means of transport or as an investment, we help you choose the right aircraft that suits your needs so you may fly safely and comfortably or let your investment work for you.

Registration and Import: We take care of all bureaucratic tasks to ensure a legal operation. This includes checking the aircraft's technical specifications, operating documents and maintenance history, as well as compliance with customs regulations and the necessary import requirements.

Human Resources Management: We handle the recruitment, training and management of staff responsible for the operation of your private jet.

Maintenance: Our CAMO department ensures that all maintenance, repair and modification work is planned and carried out correctly, in compliance with all regulatory requirements.

Flight Operations: We plan your flights to ensure your safe and timely arrival. In this process, we take care of all aspects, from preparation to monitoring and execution. This includes the coordination of charter flights and other services that guarantee the profitability of your aircraft.

Safety Management: We implement all necessary safety measures and train our staff to ensure your safety when flying. Through regular audits, we verify that all processes and procedures comply with the latest regulations and standards.

Sales and Marketing: We manage your online presence, promote your private jet and handle charter sales to ensure your asset is profitable to you. This includes our excellent 24/7 customer service.

Accounting and Finance: By ensuring that expenses remain in line with revenue and budget, we maximise the profitability of your aircraft. This minimises unforeseen expenses or risks. Careful tracking of financial transactions, including purchases, sales, invoices and payments, is critical to a smooth operation.

We tailor our all-round service to your needs, giving you an unparalleled level of freedom in aircraft ownership.