Charter a private jet and enjoy unlimited freedom as a passenger worldwide!
Save time and energy – right from the moment of booking your private jet. The BHS Aviation sales team will take care of the entire booking process and only offer tailor-made packages of aircraft that are individually equipped for you.
BHS Aviation staff will be happy to pick you up directly at the private jet terminal. This will save you time and allow you to start your journey in a relaxed manner. We gladly will take you to the VIP lounge or directly to your private jet.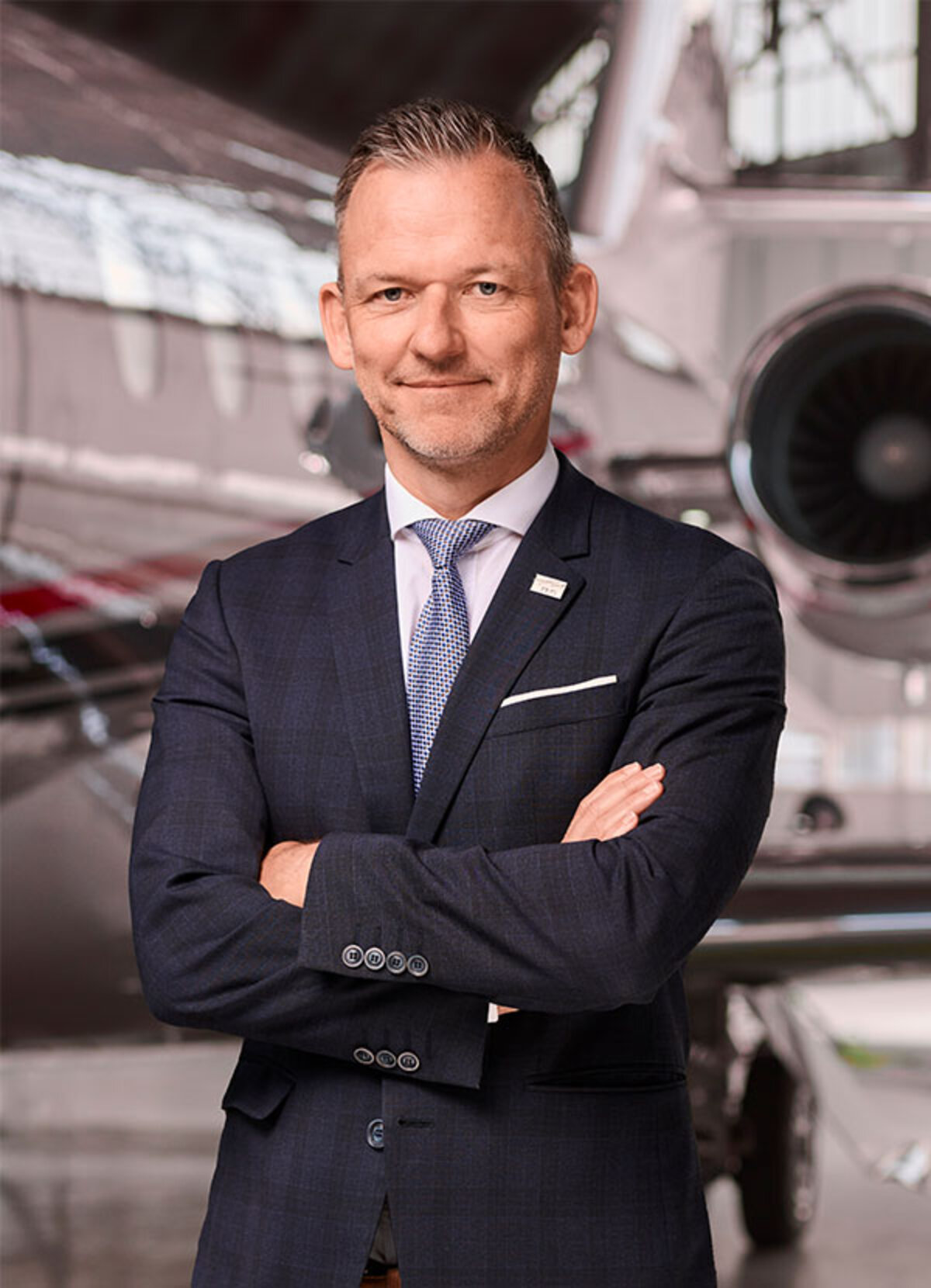 Your benefits of travelling with BHS Aviation
Very short distances from your vehicle to the jet or helicopter via private jet terminal
No queues at security checks and check in
Reduction of external contacts during your usual airport stay
Relaxation in the VIP lounge
Direct transfer to your jet and/or helicopter

Plan with the security of knowing that we will respond flexibly to your individual requirements.
Global Jet Charter: Comfortable, fast and flexible
The high BHS standard ensures that you won`t miss anything on board with us. On every flight we offer the proven BHS service, entertainment and catering completely tailored to your needs, also with our partners!
Flight times

Your private jet. Worldwide.

The map visualizes the basic range of light jets. Generally, the actual range of a private jet depends not only on the chosen aircraft, but also on other factors such as the wind. Due to our long experience we can always offer you the best options for you.

Example destinations from Nuremberg Airport (NUE):

Nuremberg – Berlin: approx. 0:45 h flight time
Nuremberg – Palma de Mallorca: approx. 2:00 h flight duration
Nuremberg – Split: approx. 1:15 h flight duration
Nuremberg – Sylt: approx. 1:10 h flight duration

Example destinations from Zurich Airport (ZHR):

Zurich – London: approx. 1:30 h flight duration
Zurich – Nice: approx. 1:00 h flight duration
Zurich – Olbia: approx. 1:30 h flight duration
Zurich – Palma de Mallorca: approx. 1:45 h flight duration


» Planen Sie jetzt Ihren individuellen Flug!

Cabin, equipment and service

Technical Specifications

| | |
| --- | --- |
| Length: | 12.8 m |
| Weight: | 3,235 kg |
| Max. take off weight: | up to 4,800 kg |
| Max. speed: | 864 km/h |
| Cruising speed: | 750 km/h |
| Thrusters: | 2 |
Midsize Jets
Our Citation Latitude
Number of seats: up to 8
Range: up to 5.000 km
The Citation Latitude has a very spacious cabin height at 1,83 m
Flight times

Your private jet. Worldwide.

The map visualizes the basic range of light jets. Generally, the actual range of a private jet depends not only on the chosen aircraft, but also on other factors such as the wind. Due to our long experience we can always offer you the best options for you.

Exemplary destinations from Nuremberg Airport (NUE):

Nuremberg – Athens: approx. 2:00 h flight duration
Nuremberg – Istanbul: approx. 2:00 h flight duration
Nuremberg – Stockholm: approx. 1:30 h flight duration
Nuremberg – Tel Aviv: approx. 3:00 h flight duration

Example destinations from Zurich Airport (ZHR):

Zurich – Canary Islands: approx. 3:00 h flight duration
Zurich – Marrakech: approx. 2:30 h flight duration
Zurich – Mallorca: approx. 1:00 h flight duration
Zurich – Dubai: approx. 6:00 h flight duration

Cabin, equipment and service

Technical Specifications

| | |
| --- | --- |
| Length: | 19,0 m |
| Weight: | 8,462 kg |
| Max. take off weight: | 13,971 kg |
| Max. speed: | 826 km/h |
| Thrusters: | 2 |
Heavy Jets
For example Dassault Falcon 7X
Number of seats: up to 14
Range: up to 10,900 km
Full sleeping capacity: up to 6
Flight times

Your private jet. Worldwide.

The map visualizes the basic range of light jets. Generally, the actual range of a private jet depends not only on the chosen aircraft, but also on other factors such as the wind. Due to our long experience we can always offer you the best options for you.

Exemplary destinations from Nuremberg Airport (NUE):

Nuremberg – Hong-Kong: approx. 11:00 h flight duration
Nuremberg – Mauritius: approx. 10:45 h flight duration
Nuremberg – New York: approx. 8:30 h flight duration
Nuremberg – Windhoek: approx. 10:00 h flight duration

Example destinations from Zurich Airport (ZHR):

Zurich – Dubai: approx. 6:00 h flight duration
Zurich – Maldives: approx. 10:00 h flight duration
Zurich – New York: approx. 8:00 h flight duration
Zurich – Beijing: 10:30 h flight duration

Cabin, equipment and service

Technical Specifications

| | |
| --- | --- |
| Length: | 23.4 m |
| Weight: | 16,601 kg |
| Max. take off weight: | 31,700 kg |
| Max. speed: | 970 km/h |
| Cruising speed: | 930 km/h |
| Thrusters: | 3 |
Long Range Jets
For example Gulfstream G650
Number of seats: up to 19
Range: up to 12,800 km
Full sleeping capacity: up to 10
Flight times

Your private jet. Worldwide.

The map visualizes the basic range of light jets. Generally, the actual range of a private jet depends not only on the chosen aircraft, but also on other factors such as the wind. Due to our long experience we can always offer you the best options for you.

Exemplary destinations from Nuremberg Airport (NUE):

Nuremberg – Buenos Aires: approx. 14:00 h flight duration
Nuremberg – Jakarta: approx. 12:45 h flight duration
Nuremberg – Mexico City: approx. 12:45 h flight duration
Nuremberg – San Francisco: approx. 12:30 h flight duration

Example destinations from Zurich Airport (ZHR):

Zurich – Cape Town: approx. 11:00 h flight duration
Zurich – Los Angeles: approx. 12:30 h flight duration
Zurich – Singapore: approx. 12:00 h flight duration
Zurich – Tokyo: approx. 12:30 h flight duration

Cabin, equipment and service

Technical Specifications

| | |
| --- | --- |
| Length: | 30.4 m |
| Weight: | 24,494 kg |
| Max. take off weight: | 45,000 kg |
| Max. speed: | 1,140 km/h |
| Cruising speed: | 930 km/h |
| Thrusters: | 2 |